Honolulu Domestic Violence Attorney
Our Lawyers Will Defend You Against Domestic Abuse Charges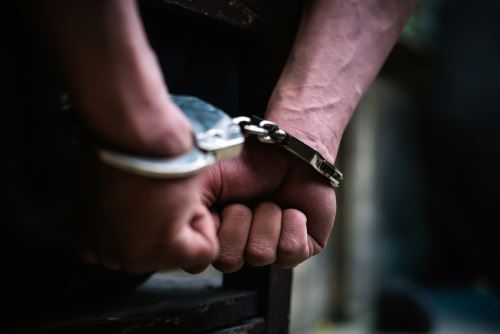 Domestic violence knows no gender; either sex can be a perpetrator or a victim of a crime. At Myles S. Breiner Attorney at Law, we protect your interests, prevent continuing domestic violence, and represent you against unnecessary orders of protection. Having a domestic violence attorney by your side is critical for ensuring that you have all of the legal support and guidance that you need during this critical time. If you or someone you care about was recently charged with domestic violence, don't wait. Getting expert legal help is extremely important.
When you hire our domestic violence attorneys in Honolulu, know that apart from getting help from a legal expert, you will have someone by your side who genuinely cares about your particular situation. We have helped many individuals struggling with domestic violence charges, and will go above and beyond to make sure that your rights, your future, and your reputation are protected. Contact our lawyers in Honolulu to schedule a free consultation today, and let us help you.
Request your consultation by calling (808) 219-0880 or filling out our online form today.
Familial Conditions of Domestic Violence
Under Hawaii law, domestic violence is called abuse of a family or household member. Family or household members are defined as:
Current or former spouses or reciprocal beneficiaries
Parents
Children
Persons who have a child in common
Persons who currently or formerly lived together
Persons related by blood
Violence among any of these groups is considered family violence
Determining Whether Domestic Violence Crimes Are Felonies or Misdemeanors
The classification and punishment for domestic violence in Hawaii depend on two factors:
The severity of the violence
The status of the defendant
Punishment and Conditions
First-time offenders are charged with misdemeanor minor assault of a family member and must serve a minimum jail sentence of 48 hours.
A second offense that occurs less than one year from the first conviction is also a misdemeanor, but this time the defendant is considered a repeat offender and will be required to serve a minimum jail sentence of 30 days. Any offenses that occur within two years of a second conviction will be charged as a Class C felony assault.
If the violence consists of strangling or restricting the neck and airflow in any way of a household or family member, the offense is automatically a Class C felony, regardless of whether it is a first or second offense.
The Need for an Order of Protection or a Restraining Order
An order of protection or a restraining order is a court order that restricts the interaction of a violent offender with his or her victim.
If you feel that you are in danger, you may be entitled to protection. Orders of protection may require the following:
For a party to stay away from a family home or school
For a party to ease all physical and verbal threats and abuse
For a party to refrain from contacting any children involved
The stigma involved in reporting violence and seeking protection should not keep you from protecting yourself or your children. Myles S. Breiner Attorney at Law provides discrete and compassionate representation and works tirelessly to give you peace of mind and safety.
Trust Us to Protect Your Interests
At Myles S. Breiner Attorney at Law, we provide support and legal guidance when you need it most. Our office is located in Honolulu, and we serve clients throughout all the Hawaiian Islands. Our practice offers flexible office hours and payment plans.
Suggested Reading:
To discuss your case, call us at (808) 219-0880 or contact us online.